Information
The Crystal Pro Max 4000: 40+ Flavors | Free Delivery
Key Features of Crystal Pro Max:
The Crystal Pro Max sets a new standard with its ergonomic design and sharp edges, giving it a distinct crystalline look that allows you to vape in style. The flat transparent mouthpiece ensures smooth and convenient draws. Its advanced mesh coil technology, featuring a dual 1.2-ohm resistance coil, offers enhanced flavor and vapors.
Mixed box of 10 Only £72.99
Mixed Box of 5 Only £45
Why Crystal Pro Max Stands Out:
The crystal-like appearance of this stunning vape makes it a standout choice among vapers worldwide. Its single bottom airflow hole adds a touch of flair, creating a fashionable accessory that delicately glows when you inhale from the flat mouthpiece. To ensure authenticity, the outer packaging is imprinted with QR and scratch codes.
Read our in depth review of the Hayati Crystal Pro max 4000.
Best Hayati Crystal Pro Max 4000 Flavours List:
Atomic Fireballs
Banana Ice
Blackcurrant Mango
Blue Fusion
Blue Razz Cherry
Blue Razz Gummy Bear
Blue Razz Lemonade
Blue Sour Raspberry
Blueberry Cherry Cranberry
Blueberry Raspberry
Bru Ice
Bubblegum Ice
Bull Ice
Cherry Cola
Cola Lime
Cream Tobacco
Fizzy Cherry
Fresh Menthol Mojito
Fresh Mint
Gummy Bear
Hubba Bubba
Juicy Peach
Lemon Lime
Mad Blue
Mango Peach Pineapple
Mr Blue
Mr Pink
Pineapple Ice
Prime Strawberry Watermelon
Red Apple Ice
Riberry Lemonade
Rocky Candy Orange
Sakura Grape
Skittles
Strawberry Mojito
Strawberry Raspberry Ice
Triple Mango
Vimbull Ice
Watermelon Ice
Watermelon Lemon Burst
Features at a Glance:
Battery Capacity: 1500mAh
Integrated, Non-rechargeable Battery
Pre-filled E-liquid
Tank Capacity: 10ml
Flavour Options: 40+
Puffs Offered: Approx. 600
MTL (Smoking-like) Experience
Mesh Coil for Enhanced Flavor & Vapor Production
Mesh Coil Resistance: Dual 1.2 Ohm
Bottom Airflow Passage
Draw-Activation Mechanism
Maintenance-free Design
Compact, Portable & Lightweight
Flat Transparent Mouthpiece
Crystal-like Outer Appearance
Bottom LED Light
Top and Bottom Protective Cover Packaging
QR and Scratch Codes on Outer Packaging for Authentication
Limitless experience: immerse yourself in a world of luxury in an instant

Don't miss out - place your order on the Crystal Pro Max 4k now and discover your new favorite flavor!
Should I buy the Crystal Pro Max 4000?
Without a doubt! The Crystal Pro Max 4000 provides intense flavor and power at an affordable price. Whether you're a beginner or a seasoned vaper, this disposable device offers reliability and portability, with a wide range of flavors to choose from.
FAQs about Crystal Pro Max
Q: What's the lifespan of Crystal Pro Max? A: The Crystal Pro Max features a pre-charged 1500mAh battery that delivers around 4000 puffs of pure satisfaction. With its massive 4000 puff capacity, this disposable vape kit can last for a good while, depending on your usage frequency. It will last a few days if you're a heavy vaper. As a general estimate, it usually lasts approximately 2 weeks, but heavy vapers may go through it faster than the mentioned duration.
Q: Does The Crystal Pro Max have any buttons? A: Crystal Pro Vape is designed keeping user-friendliness in mind. It doesn't have any buttons or complicated settings to fuss with. Just inhale from the mouthpiece, and the smooth vapours start flowing. The draw-activated mechanism ensures an effortless and user-friendly experience. Enjoy 4000 puffs of flavourful satisfaction without the need for any complicated controls. Pick it up, take a puff, and relish the vaping journey.
Q: Where can I buy Crystal Pro Max at an affordable price? A: The highly regarded GetYourVape, a prominent name in online vape shops, offers vape devices at affordable prices. This product is available at budget-friendly rates and boasts an array of delightful flavours which you can try as per your preferences. GetYourVape ensures a seamless shopping experience. With a diverse collection of delectable flavour options, you can indulge in your preferred flavour notes while enjoying the convenience of our quickest turnaround time. We also offer free next day tracked delivery with all orders over £25, buy a box of 5 Crystal Pro Max 4000 for only £45 with next day tracked delivery, we also offer a full box of 10 Crystal Pro Max 4000 puffs for only £90, however please add in the notes as to which flavour disposable vapes you would like, also please note to check which flavours are in stock before purchase.
Q: Can you recharge or refill The Crystal Pro Max? A: It is a disposable vape that comes pre-filled and pre-charged. It is integrated with a pre-charged battery that delivers around 4000 puffs. The device is pre-filled; the pod inside the device isn't refillable. Once the e-liquid and battery are depleted, the device is intended to be discarded. Make sure to adopt proper disposal methods to dispose of disposable vapes, as it's our responsibility to play a part in making our planet greener.
Q: What safety measures should I follow when using Crystal Pro Max? A: Ensuring safety while using a vape device is paramount. It's crucial to be vigilant about safety measures when handling electronic cigarettes. Protecting your disposable vape from extreme heat, moisture, and direct sunlight is vital to prolong its lifespan and prevent potential hazards. By taking these precautions, you can enjoy a safer and more satisfying vaping experience while safeguarding the device's integrity and performance over time. So, you must keep your vape device in optimal condition.
Q: How to use Crystal Pro Max vape? A: Using Crystal Pro Max device is a breeze! This disposable vape is designed to be user-friendly. First, you need to take the device out of the box packaging. Then, remove the seal from the mouthpiece and the airflow hole (if any) and start inhaling without fiddling with any buttons. The draw-activation mechanism makes this device hassle-free for people seeking a maintenance-free and on-the-go vaping experience. Say goodbye to complicated settings and manual adjustments, as you can enjoy the convenience of this user-friendly disposable vape kit.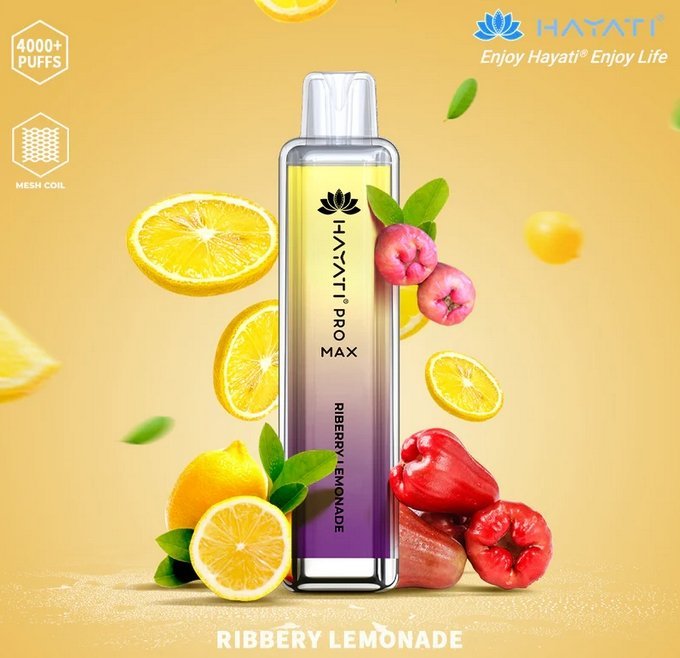 Reviews
Fresh mint is spot on
Got the fresh mint came within two days love the flavour and lasted me for a bit also the fizzy cherry hit the spot
John grey | London | December 2023